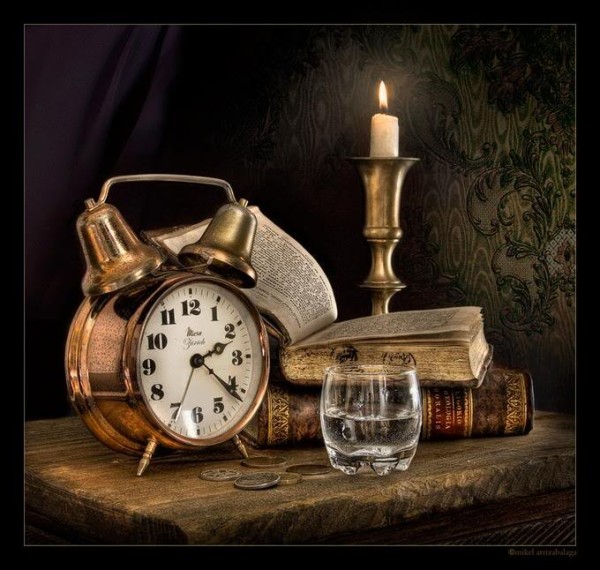 Once upon a time… when the world was young (and so were YOU!) there was a runway which began with mother, sandpits, bucket and shovels, preschool and your prettiest going out dress! It all seemed so harmless, easy-going and stress free!  Then along comes school!  Add to this journey a little hill one must climb: the whole school thing. Meeting with other kids in a more formal setting, and then there are teachers too.  At the time one arrives in the hallowed portals of the school room; there's little to no reality as to why mother has taken it upon herself to take you to this strange new space! Nor is it at all real on how come she is leaving you there – all alone!  Maybe you have an idea why you've been left there, maybe you don't! But there you are… and there starts the next leg of life's journey: dealing with the 'unexpected'. . . .
It you are in any way part of the regular human race with televisions radios phones and internet, you will learn the meaning of bombardment! People selling bargaining, are among the headline forms of advertising. Anyway, over the last 2 or 3 years in particular,   I began noticing a big increase in ads for Life Insurance. Add to that steady stream,  a BIG PUSH in the direction of ensuring you pay for your own funeral!  I mean: how dare you get old, right?! How dare you not turn round and find ways to get money together for your family, so they don't have to be put out by the additional expense of your death?!
It seems that it's relegated to the background the fact that you have already paid in spades for your family: raising a family is no mean feat! It includes but is not limited to, paying all rents, and/or mortgages, to ensure a roof over your head as a child, your schooling, including books, trips while in class, and end of season proms, etc. In fact, all your life-necessities!  Apparently these realities are easily forgotten; or made seemingly unimportant.  Now the focus is for you to pay for your own funeral.
TO my way of thinking, it's insulting a person every time you force them to concentrate on the idea of their own death!  It makes me sick every time I see one of these lollipop 'sweetness and light' images of elderly folk on television, who are generously paid to stand there in their perfect setting spouting off reasons why you should pay for your own funeral!  The message is still loud and clear; a kind of slap over the wrist for anyone who dares get old without making prevision for their families for their death which is surely about to happen any moment now . . . .
If you think I sound a tad indignant, you'd be right!  I sure feel that way every time one of these 'well meaning' but rather pointed adverts forces it's way into my day, night and then, over on into the weekend!  Then, as if you haven't got brains enough to get the message the first billion times you see these advertisements, you'll see a long line of similar ads all aimed in the same direction, from equally well-presented well oiled and obviously not in the first blush of youth individuals, pointing out how one should insure themselves to death… OPS…did I say that?! I meant, preparing for death. Yes I feel sure that's the message!
This afternoon, after yet another drilling on an already over-exposed 'nerve'… I began to think of how come we are not warned when we're really young about life and all it's hurdles; all those rough tough things that are waiting out there to engulf you; bring you to a standstill if you haven't sufficiently prepared yourself.  Is it possible, I wondered briefly, to introduce something to kids at an early age, about what to expect about life.  There's no guarantee at all that you will be successful but you can manage your schooling with an aim to get somewhere with upping the anti on attaining skills; those that may bring the advantage of a really GOOD income.
It's all very well and good to 'attend' school willy-nilly; but if no one ever really makes it REAL to you what to expect then you'll never get that you probably should have begun saving for a rainy day long before the current average of kids who have an inkling and who will use their time well to ensure they can command a decent income; setting themselves up with a decent living space, while maintaining a balanced income; and set aside that all important bills money and the very important 'money for that rainy day!! If you are made aware of what pitfalls await you in life, then rather than sitting on your haunches waiting for the tooth fairy to come by and solve all your problems, you'll roll up your sleeves and get real busy!
Like a walk though a live and threatening jungle, a walk through the 'jungle' of life can be filled with trepidation, stress, unexpected and expensive events, ills and all manner of things that can befall just about any and all human beings on this green earth!  Being prepared – there's no thing wrong with the concept – I'm just noting that it would go down a lot better if you as an individual would have been generously  prepared to face obligations, and what the cost of living demands of us!  What do you think?  Do you think that we'd stand a better chance of surviving if we knew what to expect?!
Is it possible to change life's path so there would be a much better outcome?!